A modern mobile bank is no longer just a channel for prompt reporting of balances and movements of funds, as well as for making payments and transfers, becoming a service where complete customer service is possible: issuing and closing products, consulting, changing a card's PIN code, receiving information and documents and so on.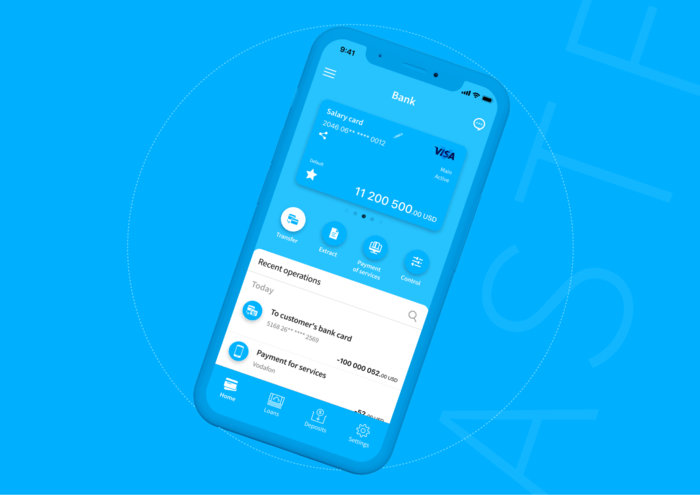 In 2020, the mobile application for the bank is no longer a tribute to trends, but a locomotive product, which becomes the primary means of retaining and attracting customers. More and more bank customers prefer to use the services of the bank through the application.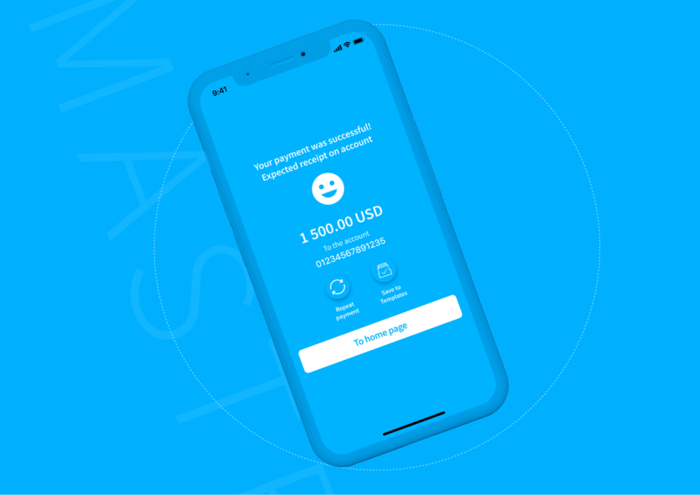 Minimum branch load allows the bank to reduce branch load and customer service costs significantly.
Card management
Cost control
Set spending limit
Change pin
Lock a card directly from your smartphone
Currency exchange
Exchange currency directly in your application
Any possible currency pairs
No need to go to the bank branch or the street cashier
Instant payments
Utility Payments
Mobile services
SWIFT
PayPal and many others
Deposits and Credits
Opening a deposit
Deposit Management
Paying a loan directly from your smartphone
24/7 Support
We are always in touch to help you get the necessary information or resolve any issue. Everyday. Around the clock.
Urgent money transfers
Fast transfers from card to card.
Simple registration
The application can become a crucial channel for attracting new customers: for this, it is enough to implement the option of ordering the first card through the app.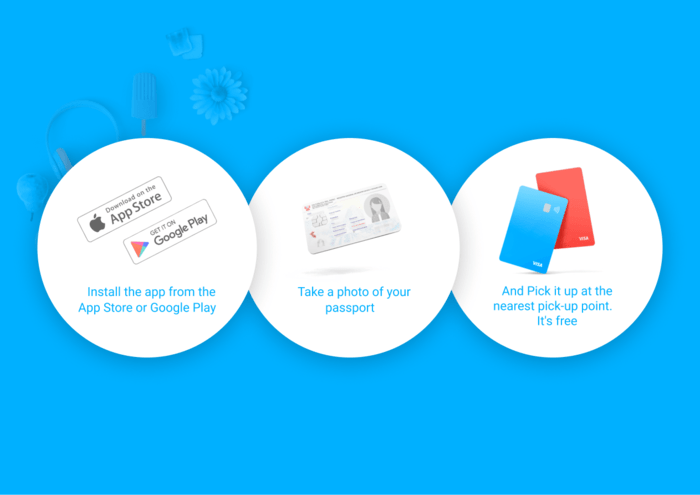 It is much easier for users to leave the data for card issuance if, at the same time, they interact with the brand in-game mechanics or gain a new emotional experience.
Instant money transfers by card or phone number
The application can become a crucial channel for attracting new customers: for this, it is enough to implement the option of ordering the first card through the app.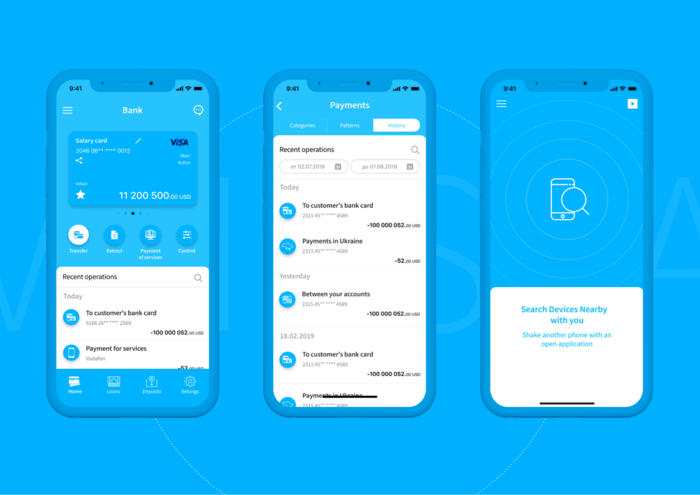 Contactless payment. Payment speed
Ability to pay both by card and mobile phone.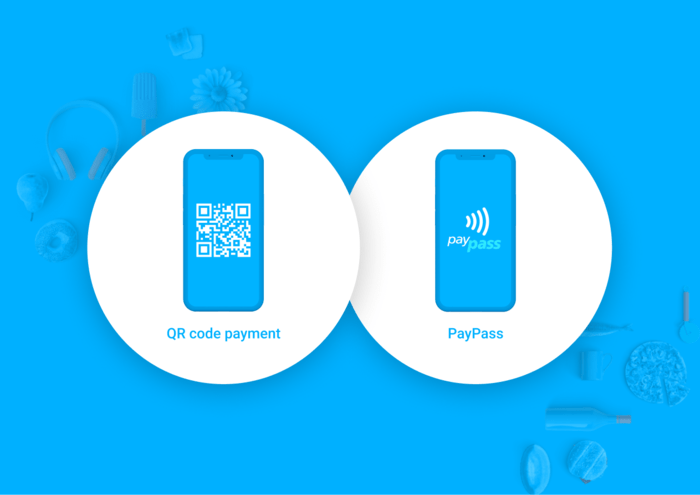 It allows you to pay for small purchases much faster because payment is made with one touch. In this case, you do not need to transfer the card to the cashier or wait for the change. The card is always in your hands, and you are in full control of the payment process.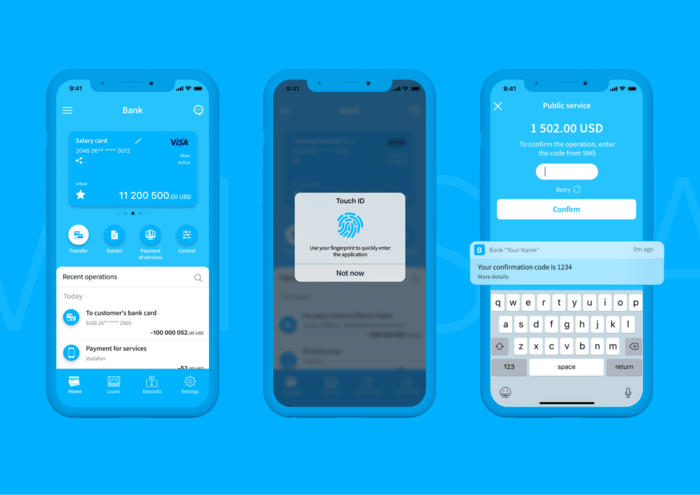 Payment security
Suspicious Activity Blocking
Quick Login Ability to quickly login using
Touch ID or Fingerprint
Multi-factor Authentication
History of success
Gradually traditional banks lose their position in the market. The classical model of a financial intermediary is becoming obsolete before our eyes, and until recently dangerously innovative banks with a modern approach have turned into profitable business projects. Profitable – that is to say the least.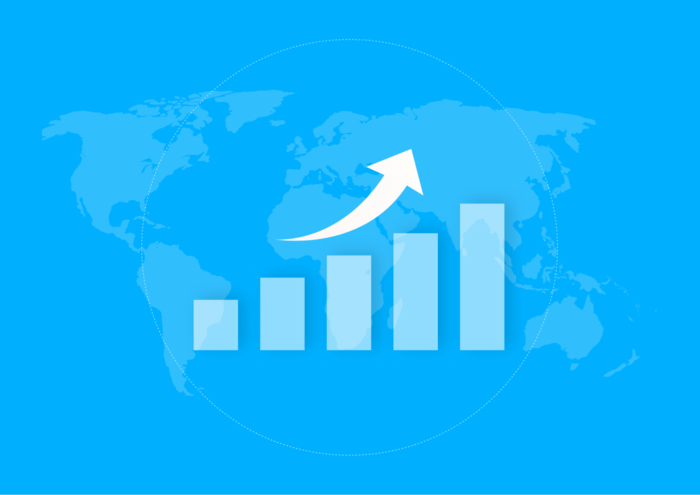 Currently, six out of ten most successful online banks come from the EU. Their total customer base exceeded 13 million, and the companies themselves were able to attract more than $2 billion of investments. Most of them explain their achievements simply – avoiding copying the standard banking model and transferring financial services to a new level.
Monobank
Monobank is the first bank in Ukraine that operates without branches. To get a bank card, it is enough to send the passport photo, enter the personal data and choose one of the options for receiving: pick up at the point of issue or order delivery. Simplify all banking processes as much as possible. You can take out a loan or contact support via your mobile phone in just a few clicks.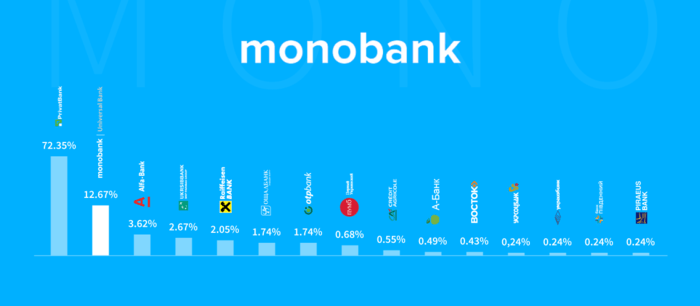 Thanks to a good application and marketing, Monobank attracts about 2-3 thousand customers every day. The project was launched in February 2017, and on May 25, 2019 this year, the project crossed the line of 1 million customers. This May, the bank is preparing to cross the line of 2 million customers.
Privat24
Until the full launch of the system in March 2015, the bank had a registered capital of 24.1 billion UAH and in 2020, it amounted to 167.4 billion UAH. The PrivatBank national banking service network includes 4,027 branches, has about 20 thousand ATMs and 12 thousand self-service terminals. One self-service terminal serves about 3,200 customers per month.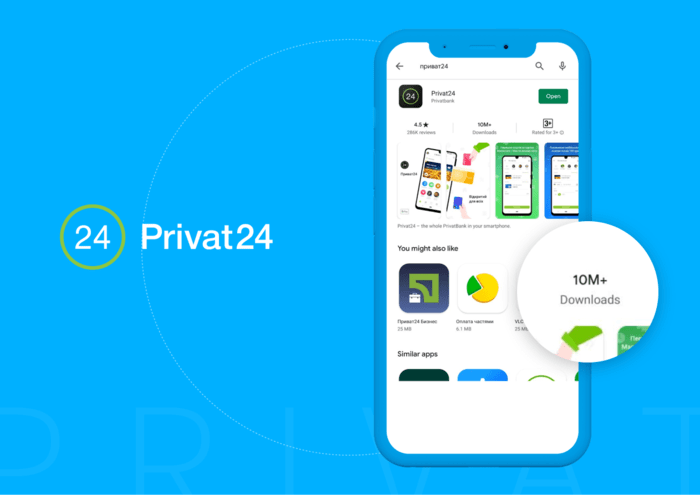 For a day, Privat24 users carry out 325 thousand banking transactions, the average size of one transaction is 440 UAH. 10 million users of the Privat24 mobile application. Privat24 Mobile Bank Stands on Every Second Ukrainian iPhone.
Monzo
Monzo set the record for "the fastest crowdfunding campaign in history" when it raised £1m in 96 seconds using the Crowdcube investment platform. The application includes functions designed to accompany financial activities, such as splitting accounts, instant transactions to other Monzo accounts, support, and chat in the app.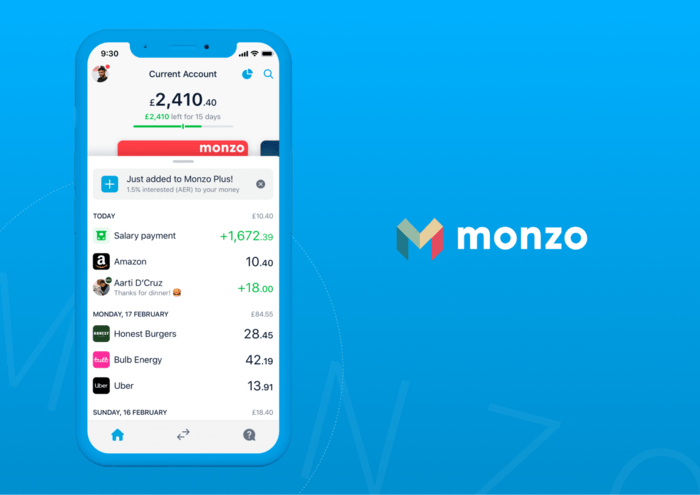 Monzo is one of the best Neobanks in the UK, not only because of its convenient mobile version but also because of its flexibility. Anyone over 16 can easily open an account.