Video chat systems are becoming an increasingly popular means of communication and an important business tool. More and more often, video conferencing is called the ideal way to work together, and in some cases the only acceptable solution.
Video conferencing systems, which are also being developed by Crispersoft, have become an integral part of the business sphere today due to the possibility of remote work with remote employees and partners. With their help, interactive virtual events are held with colleagues, members of the e-learning team or instructors.
Communication Infrastructure Development
Such systems have taken a worthy place among the means of communication as an effective tool for everyday business communication, allowing companies to reduce travel expenses.
Surveys conducted by leading providers of communications and network infrastructure show a steady increase in employees regular participation in video conferencing around the world. In accordance with the standardization and company policy, employees use corporate services according to tariffs or on free services.
Until recently, one of the problems with videoconferencing systems was that they only worked within enterprises. Modern services removed barriers between participants, the cost of technology decreased, as a result of which there were all conditions for its mass implementation.
Benefits of Online Services
Online conferences allow several participants to visually connect using special applications and work using desktop computers, laptops or mobile phones. This is an effective way of delivering online information to a large audience. Video chats are useful for conducting trainings, sales or presentations, as well as comments and announcements about the work of the company. Professional seminars allow organizers to interact with the audience live. An interactive presentation provides two-way communication between all participants through chat or other built-in content sharing functions that facilitate communication between large groups. If desired, online broadcasts can be recorded and made available for viewing.
Leading platform video conferencing
Crispersoft has developed its own system, capable of providing high-quality communication and with full-featured tools like leading software platforms. Using JavaScript, TypeScrit, WebRTC technologies, developers created the video conferencing functionality for the system such as: video chats, screen sharing, attachments, text messages. Crispersoft pays particular attention to security and privacy. Conference software allows you to conduct simple sessions, group calls, training sessions and webinars for internal and external audiences, as well as global video meetings.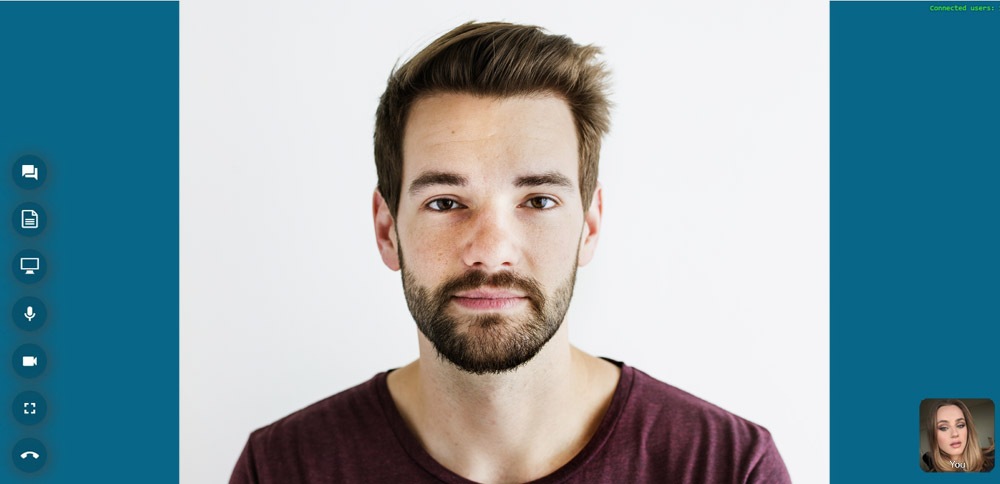 Each participant connects to the broadcast via a computer, laptop or phone using the link provided by the host. Sessions are held using end-to-end encryption. Conference invitations can be easily integrated with popular calendar systems, and broadcasts can be recorded as local or cloud searchable files. To achieve a reasonable compromise between downloading data and the resulting benefits, Crispersoft has tested a large number of modifications.